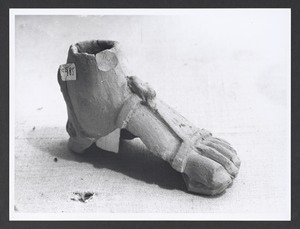 I walked through the Tenderloin in San Francisco this week from 10:00 PM until midnight. I saw several drug deals. A variety of sex workers were on the streets. A scuffle erupted beside me. Something to do with an unpaid debt.  Yet I felt completely safe. I was in the company of Lyell, a night minister. I felt like I was walking with a beloved saint.
Lyell walks the streets of San Francisco from 10PM until 4AM wearing his clerical collar. He's been doing this for ten years. He does not proselytize. He does not judge. He does not give away money. He walks, offering only a listening ear and an open heart. If asked, he'll pray with someone. Mostly he smiles, nods, and banters. Often he gets into a lengthy encounter when someone pours out their troubles.
Seven of us from my church were in San Francisco for a week of service projects. We helped serve breakfast and cook lunch at Glide Memorial; we toured a teen homeless shelter and served a spaghetti dinner in Berkeley; we packed boxes at the Food Bank; we priced, sorted, and cleaned furniture at Habitat for Humanity's Re-Store.  And we walked the streets with two night ministers: Lyell and Megan.  Lyell strolled through the Tenderloin; Megan walked through the Castro.
San Francisco Night Ministry was founded in 1964 as an ecumenical response to the tsunami of homeless teens who'd made their way to San Francisco seeking sex, drugs, and rock n' roll but ended up destitute on the streets. For fifty years, without missing a single night, at least one minister has strolled the streets of San Francisco, offering a compassionate presence during the darkest hours.
Lyell started our night's walk by teaching us the Night Ministry saunter. "We're not in a hurry. We're not going anywhere. We're just walking. Keep your head up. Look people in the eye.  Nod or smile. Many of these people aren't used to being smiled at."
It was clear that Lyell loved this neighborhood. Loved these neighbors. And the feeling was mutual. We were greeted on every block. "Hi Pastor." "Hi Father."  We stopped to talk with three men outside the Iriquois Hotel. Lyell got into deep conversation with an agitated man while we chatted with a man in a wheelchair and another who told us about his mother in Memphis. After about 20 minutes, we said goodbye. Lyell handed the agitated man a pen with the Crisis Line phone number and told him he'd swing back by later.
Lyell pointed out beautiful architectural details and historic plaques as we ambled down O'Farrell and around the Civic Center. It was a very quiet night Lyell told us as we ended our stroll around 12:30. We headed to our beds. Lyell headed back out into the streets.
Image above is Campania, Image 274, courtesy of the Getty Museum.