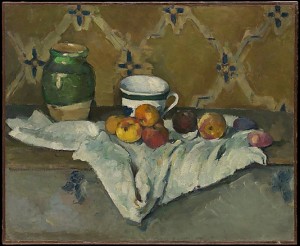 Good news. Things really aren't as bad as we think they are.
I've been learning about neuro-plasticity lately—the study of how brains change.  Not just over millennia but in weeks, months or years depending on the stimulation given.
Apparently our brains have a built-in bias towards the negative. They're like velcro for negative impressions but teflon for positive ones, according to Rick Hanson, author of Hardwiring Happiness. The good just slides right on by, in and out of consciousness, while the negative sticks.
The negativity bias makes sense given that our ancestors needed to figure out where saber tooth tigers lurked, remember their telltale traces and communicate that information to the family. Our brains have dedicated significantly more storage space, neural wiring, and chemical transmitters for avoiding tigers than for appreciating butterflies.
Finally I understand why negative political ads are ubiquitous. Why headlines scream horrors. If it bleeds, it leads. And why parking lot conversations are so often downers.
I'm not advocating a Pollyannaish attitude to life. Just think positive! No.
Horror, suffering, and tragedy are real. But so are beauty, joy and love. Even though our brains would tell us otherwise.
I volunteer weekly with women in a court-mandated residential drug treatment program. They're in very difficult situations, with many negative aspects to their lives. We're going to spend the summer noticing the positive.
Yesterday I took them outdoors.  They called out everything positive they noticed: sunshine, breezes, how good it felt to get outside, the smell of mown grass, stretching, breathing, laughing.
Once they started talking, the words poured out. I was astonished at how much they noticed. How much they savored. And how much lighter they seemed afterwards.
Back in the musty house we acknowledged that the challenges have not gone away—their court dates remain on the calendar, Child Protective Services still control their children's lives, jail is still a possibility—but they marveled at how much stronger  and calmer they felt.  As if the dark realities were storm clouds in a larger sky.
Do this daily, many times a day, I urged them, as I handed out logs to record small moments of goodness. In thirty seconds you can notice, savor and store a positive experience. Do it! When bad experiences come along, your brains will have pathways towards hope, antidotes to despair.
Still Life With Jar, Cup and Apples, Cezanne, courtesy of the Metropolitan Museum of Art